Why Choose Bamboo Bedding?
The Snoozy Monk team has tested dozens of materials and blends for our sheets in order to craft the perfect sleep. We found bed sheets made from bamboo simply couldn't be beat for the following reasons:
A Cooling and Comfortable Sleep
Have you ever over-heated or felt stuffy in bed? Regular cotton tends to absorb sweat and trap moisture within the fibers. As your body produces heat, this gets trapped within the stuffy sheets leading to an unpleasant sleep. Bamboo threads wick away moisture and heat, leading to a pleasant sleeping temperature that is optimal for sleep.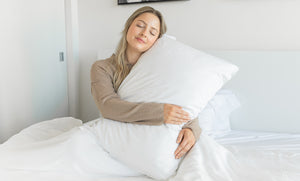 Insanely Soft- Like Sleeping on a Cloud
Bamboo sheets are most popular for being incredibly soft to the touch, more so than cotton. It's a touch you'll have to feel to believe.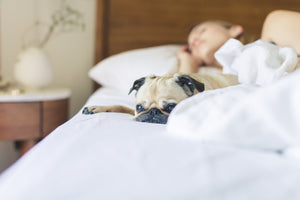 Hypoallergenic Bedding For Sensitive Sleepers
Dust mites and mold are the most common source of allergy aggravations for sleeping. They tend to thrive in bedding where there is more humidity and heat. Bamboo bed sheets were made with this in mind.
Anti-bacterial and cleaner bed sheets
Due to natural properties in the Bamboo plant, Bamboo sheets retains anti-bacterial and anti-microbial tendencies. Bacteria thrives in places with higher moisture and temperature. With bamboo's cooling and moisture wicking tendencies, it creates a poor environment for bacteria that normally builds up on other sheets. This lets the sheets stay cleaner for longer.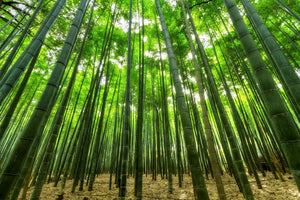 Environmentally Friendly Bedding Material
Bamboo as a plant requires much less land and water to cultivate than traditional crops. The plant naturally wards off insects, so there is also no need to douse the land with tons of pesticides into the environment. We ensure our bamboo sheets are made using a closed loop system and adhears to environmental guidelines.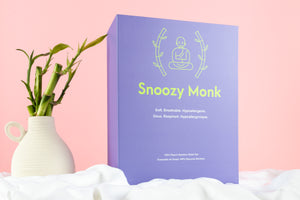 Durable and Meant to Last
When investing in your sheets, you want the sheets to last through many years of washing. While bamboo rayon itself is a very strong, high quality fabric, we also seal the deal with a twill weave for maximum durability and luxury.
Get Set to Snooze on Our 100% Bamboo Bed Sheets